Wáhta' Maple Farm Syrup
Wáhta' Maple Farm Commemorative First-Edition Maple Syrup Produced on Oneida Indian Nation Lands Is Now Available for Sale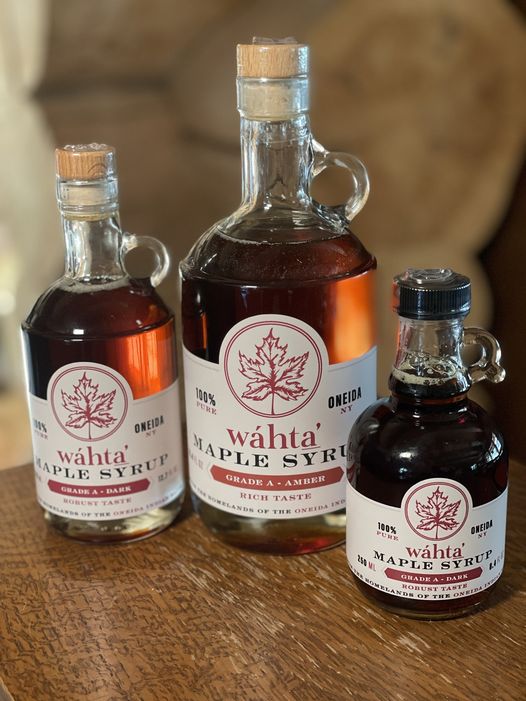 New Sugaring Enterprise Seeks to Share the Oneida People's Cultural Legacy with Upstate New York and Continue the Oneida Indian Nation's Commitment to Sustainability
After a successful first sugaring season for Wáhta' Maple Farm, the Oneida Indian Nation has announced that its sustainably produced maple syrup is now available for sale. The commemorative first-edition syrup celebrates the importance of maple sap and syrup in Haudenosaunee (Iroquois) culture and allows the Nation to share this cultural legacy with its guests and the community.
All maple syrup produced by Wáhta' Maple Farm is created by using sustainable sugaring practices that reflect the Oneida Indian Nation's commitment to environmental stewardship.
Maple sap is considered by the Haudenosaunee to be a gift from the Creator that provides a sweet reward after the challenges of a long winter. However, to ensure gratitude for this gift, transforming sap into maple syrup requires a great deal of hard work and collaboration.
With the release of Wáhta' Maple Farm's commemorative first-edition syrup, the Oneida Indian Nation looks forward to continuing this legacy and sharing it with neighbors throughout the region.
Read more about the commemorative first-edition maple syrup now available for sale.