Onondaga Lake Mapping Activity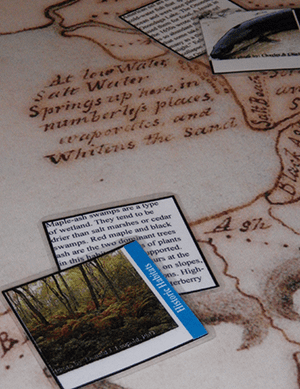 The Onondaga Lake Mapping Activity is a hands-on opportunity to learn about the historical and modern conditions of the lake and to share your knowledge about the current state of the watershed. Best suited for high school and adult audiences, the mapping activity is facilitated and lasts about an hour. The Facilitator's Guide and other activity handouts are available for free download in the Links column at right.
To schedule a mapping activity for your group, please contact OEI at outreach@oei2.org or (315) 472-2150.
Interactive Online Mapping
Through the web site HabitatMap.org, Onondaga Lake watershed residents have the opportunity to share comments and ideas about the lake's restoration on an interactive map. Join the online conversation by following these few simple steps.
Click HERE to view the Revive Onondaga Lake map
Mouse-over 

"Revive Onondaga Lake"

 in the Map Key column on the right, and click on the 

"save to shared map"

button at the bottom of the dialog box
Add your own marker
Be sure to fill out every field, no matter how vague
To ensure your marker shows up on the Revive Onondaga Lake Map, be sure to to check the box at the bottom of the dialog that says,

"Note: you can add markers to maps made by others, but only map owners can remove the markers"

.
This page/map will automatically be updated with your markers.