November 5, 2010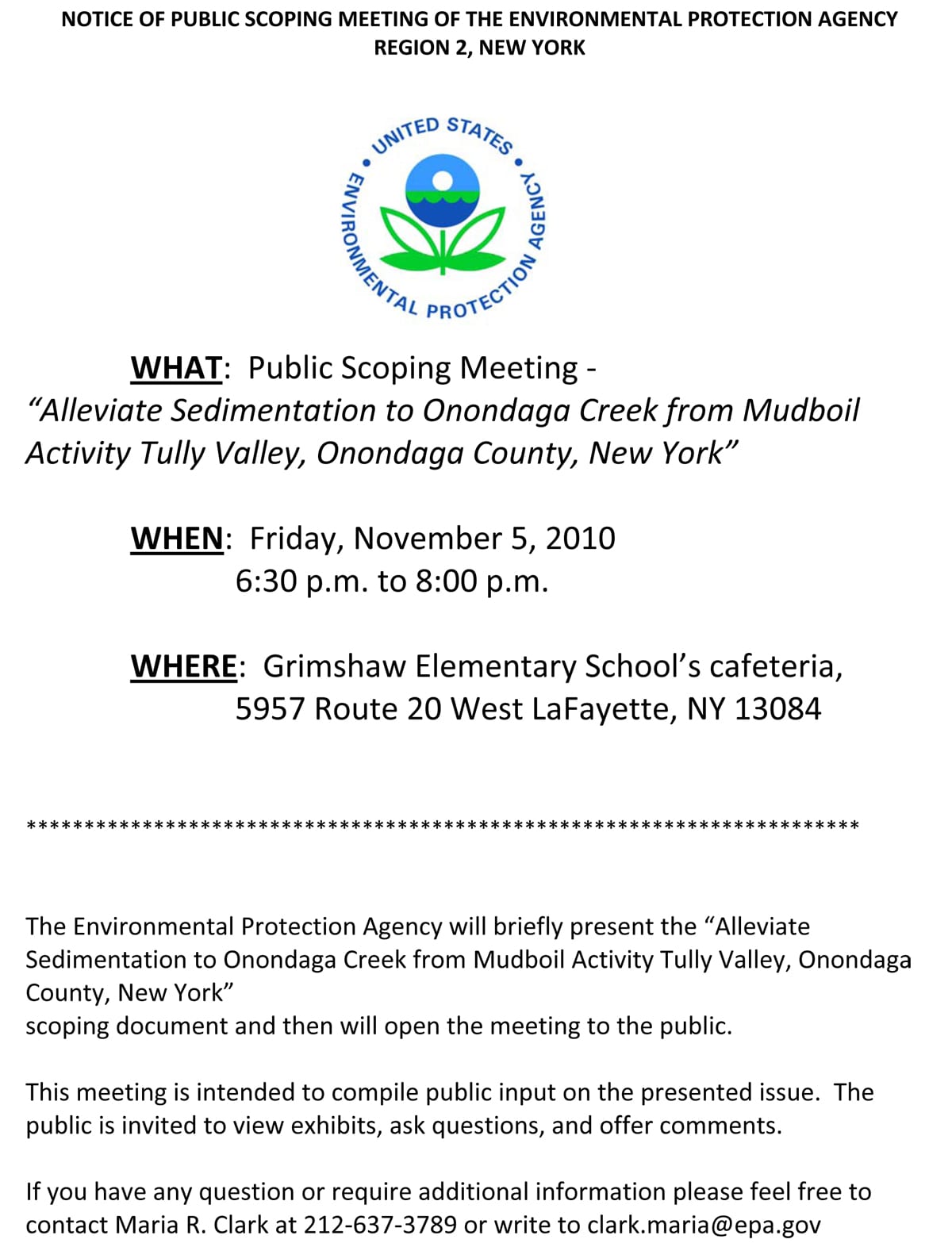 USEPA is requesting comments on their scoping document entitled: "Alleviate Sedimentation to Onondaga Creek From Mudboil Activity, Tully Valley, Onondaga County, New York" by November 30, 2010.
You can download the scoping document here.
EPA will hold a public meeting (flyer) at 6:30pm, on Friday, November 5, 2010 in the Grimshaw Elementary School cafeteria, 5957 Route 20 West, LaFayette, NY (map), to discuss alternatives to alleviate sedimentation from mudboil activity.
OEI encourages the public to attend this meeting. More information.