Attend CNY Community Foundation Meeting on Lead Safety
The Central New York Community Foundation is collaborating with our communities on the Participatory Budgeting Project on Lead Safety. The program will determine initiatives and proposals to be implemented to lower and/or limit the lead crisis that is affecting the children of the Syracuse area. The value of all voices in the community are welcome and critical! This is an excellent way to project your concerns and be a part of the planning and decision making process.
Please see flyer below for more info and details on upcoming meetings.
Refreshments and childcare during the meetings will be provided. Please use this sign-up form.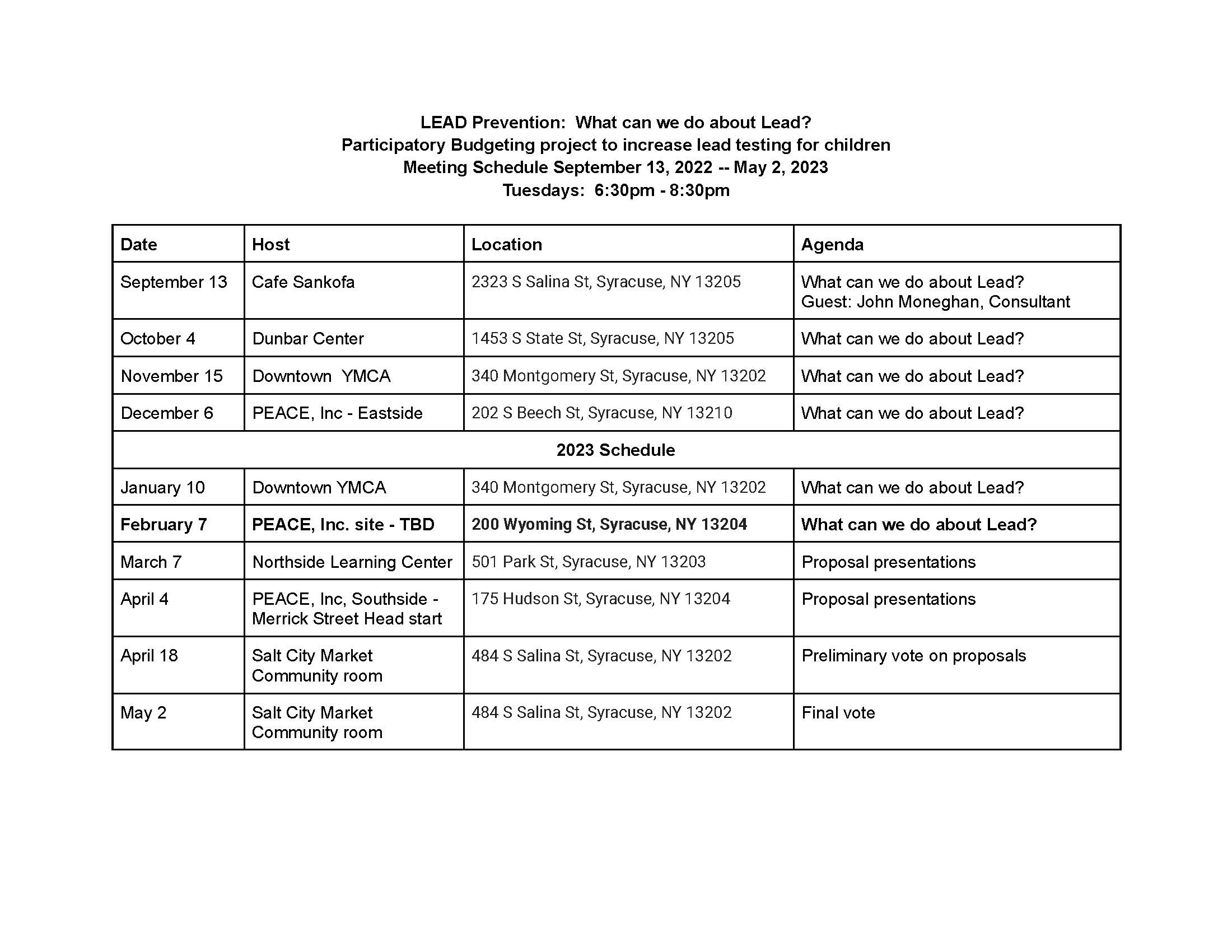 FlyerParticipatory Budgeting flyer_1